CCM Receives $5.18 million from Government of Canada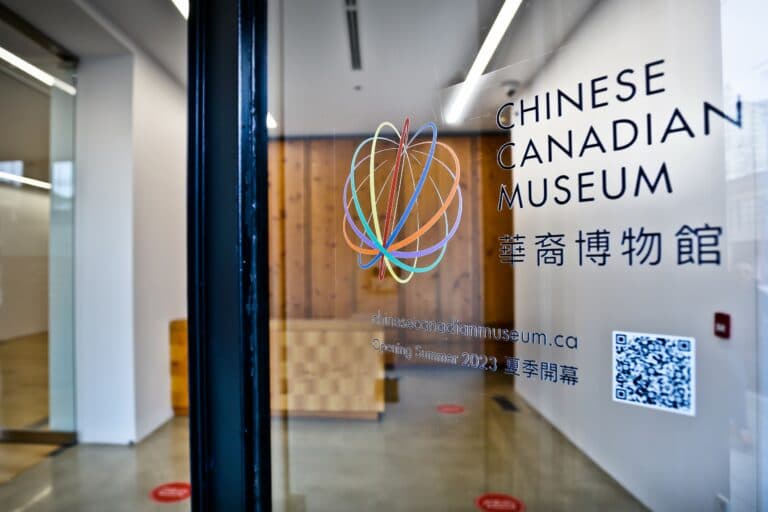 (Vancouver, BC, May 23, 2023) — The Chinese Canadian Museum has received $5,179,000 from the Government of Canada in support of its building and space renewal at its new permanent location. The museum, located at the historic Wing Sang Building in Vancouver's Chinatown, is preparing to open its doors to the public on July 1st.
"We thank the Government of Canada for this funding at a pivotal juncture in the Chinese Canadian Museum's development," said Dr. Melissa Karmen Lee, CEO of the Chinese Canadian Museum. "The funds will assist the museum with finishing its first renovation phase and exhibition preparations. We are thrilled to open this summer to present historic exhibitions and significant public programs that honour the diverse Chinese Canadian communities across the country."
The federal funding is provided through the Department of Canadian Heritage and the Pacific Economic Development Agency of Canada (PacifiCan) and will go a long way to the realization of the Chinese Canadian Museum as a world-class museum. These include the development of insightful and compelling exhibitions, public education programs, special events and community engagement initiatives.
The museum's renewal is a three-phase multi-year project focused on revitalizing and upgrading more than 21,000 square feet of building space including expanding the amount of exhibition and programming space to house future permanent and temporary exhibitions. The renewed Wing Sang Building will feature bright, contemporary interior spaces that will contribute to cultural learning and experiences. The building's own storied connections to Chinese Canadian history will provide Canadians with meaningful insight into the incredible journeys of many Chinese Canadians and how they relate to modern-day perspectives.
As Canada's first Chinese Canadian Museum, the museum will provide a meaningful and transformative experience for all, connecting Canadians to the diverse and eclectic stories and contributions of generations of Chinese Canadians, past and present – with an eye to the future. The Museum's goal is to foster respect, understanding, inclusion and collaboration, and serve as a place where people can gather to bridge cultures, communities and generations.
The Chinese Canadian Museum's grand opening national exhibition, The Paper Trail to the 1923 Chinese Exclusion Act, curated by Catherine Clement, opens July 1st, commemorating the 100th anniversary of the Chinese Immigration Act of 1923. The exhibition documents the challenging times and resilience of early Chinese migrants including the vulnerable and the forgotten, in a period of excessive red tape and discrimination, as well as the legacies and lessons learned from their sacrifices.
The exhibition is a powerful reminder of this chapter of Canadian history – a history that many Canadians are unaware of – while honouring the many Chinese Canadians who helped build this country.
"This funding provided by the Government of Canada comes at an important time in our collective history," said Grace Wong, Board Chair of the Chinese Canadian Museum. "It enables us to continue building a provincial museum with national scope that is dedicated to showcasing the history, heritage, contributions, and resilience of generations of Chinese Canadians across B.C. and Canada. We look forward to becoming a vital cultural asset that adds vitality to Vancouver's Chinatown, stimulating tourism, and fostering cultural inclusion."
CCM Receives $5.18 million from Government of Canada - Media Release