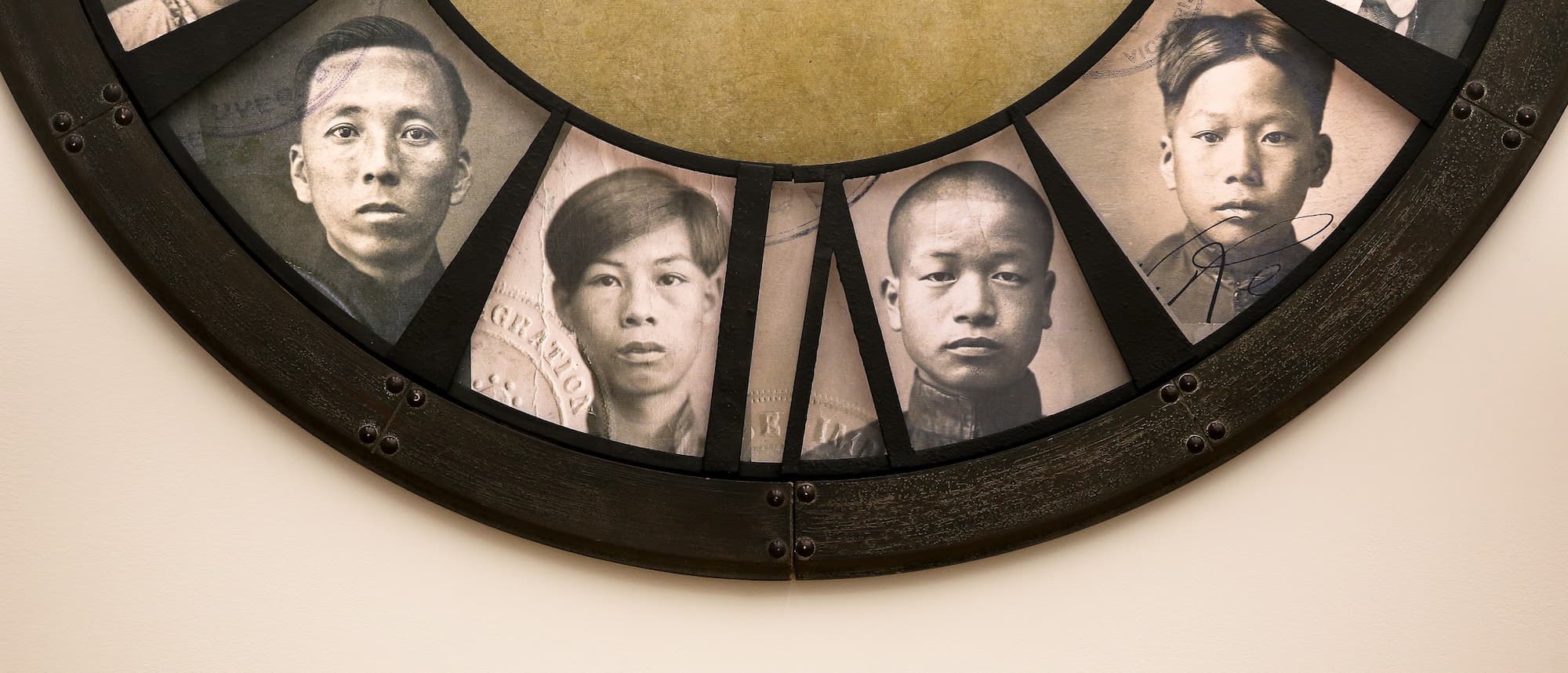 An exhibition that commemorates 100 years since the passing of the Chinese Immigration Act of 1923, known also as the Chinese Exclusion Act in Canada.

Curator: Catherine Clement
The exhibition features hundreds of certificates of identity documents (C.I. certificates) used to track Chinese Canadians during the Chinese Immigration Act – the most ever publicly displayed in an exhibition. The papers also were a constant reminder of a second-class status in Canada.
In partnership with the Chinese Canadian Military Museum and curated by Catherine Clement, this community-sourced exhibition, with a national focus, probes the nature of paperwork and documentation over the contested terrain of history, with a diverse array of families of Chinese descent, from across Canada contributing to the exhibition.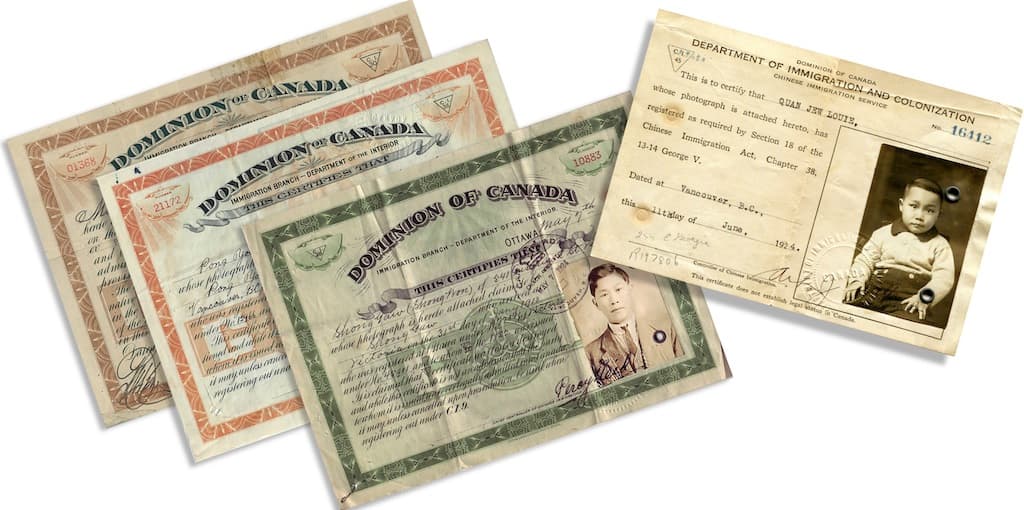 ---

Exhibition Supporters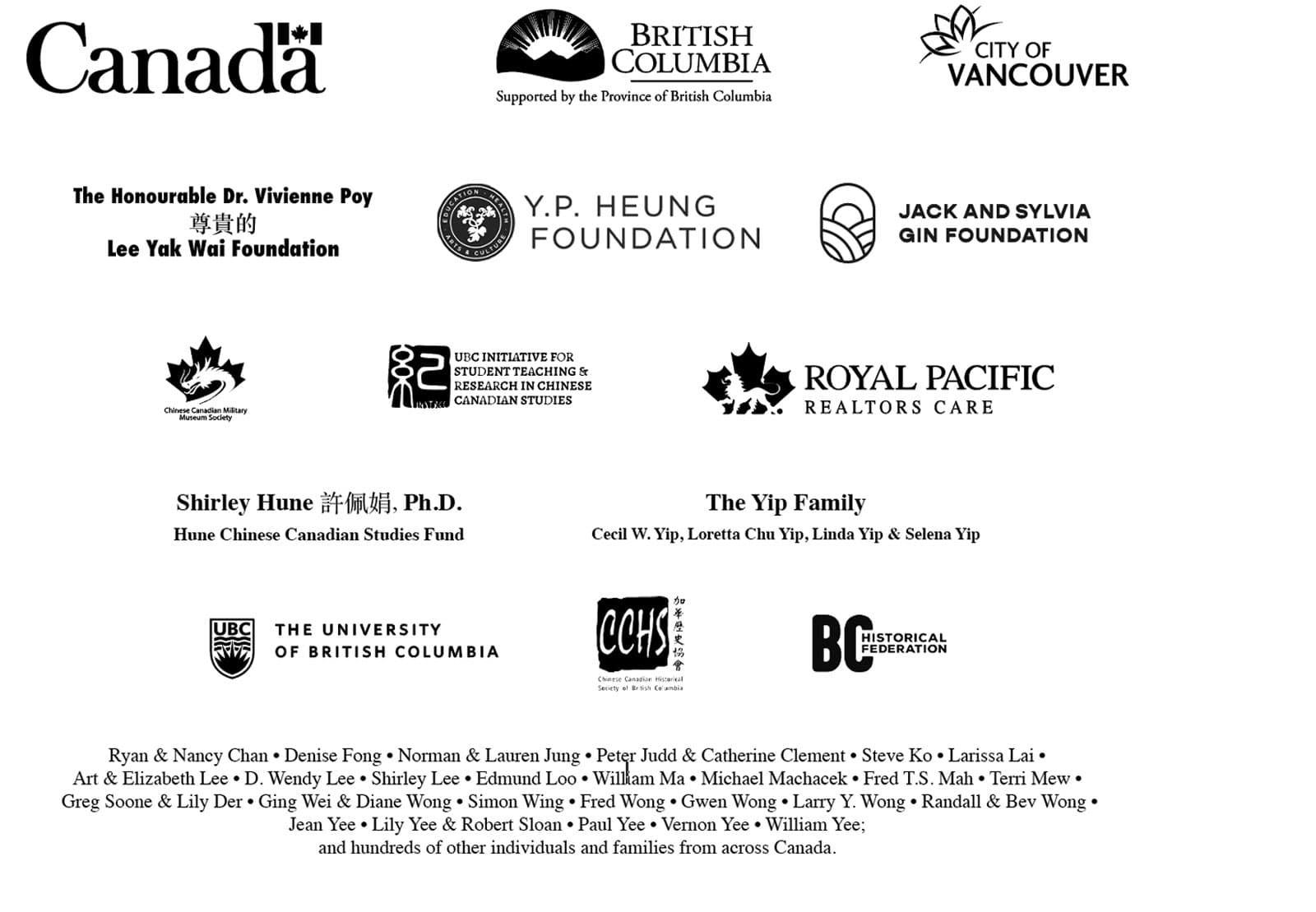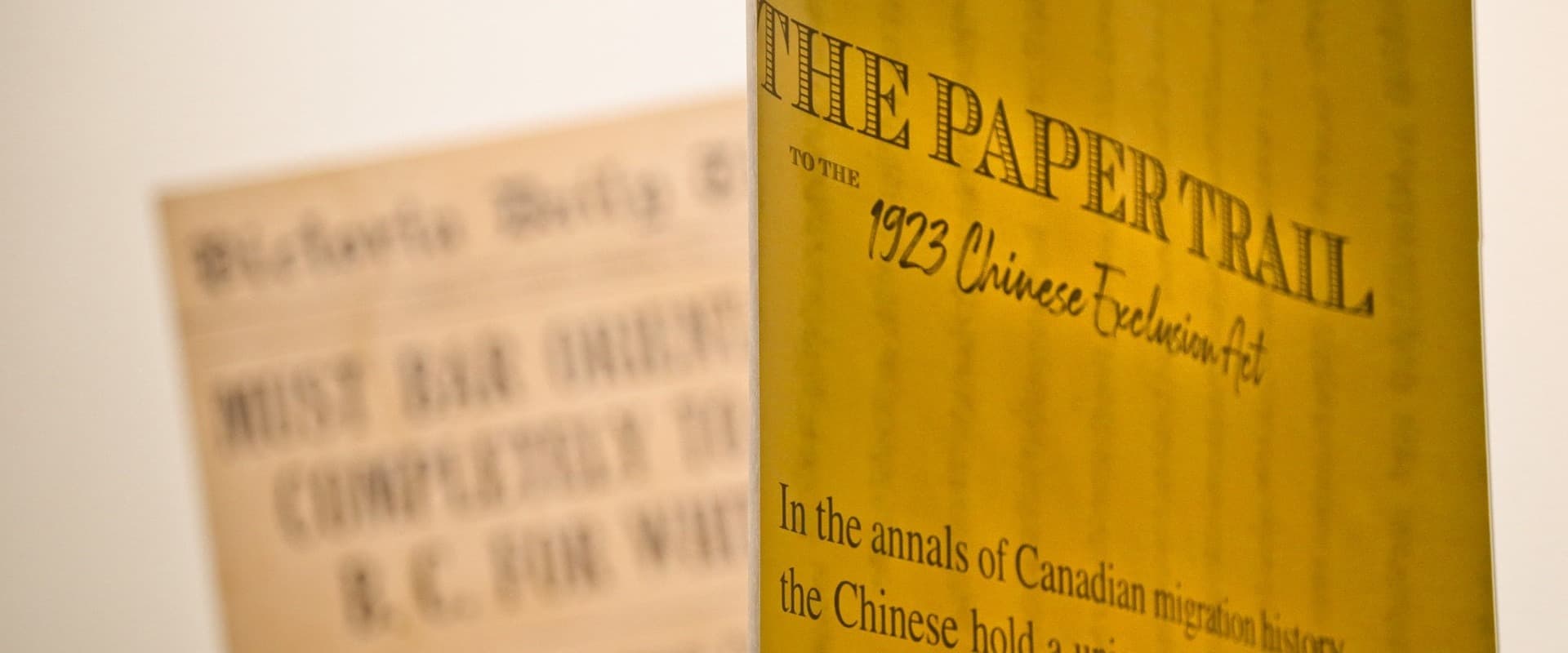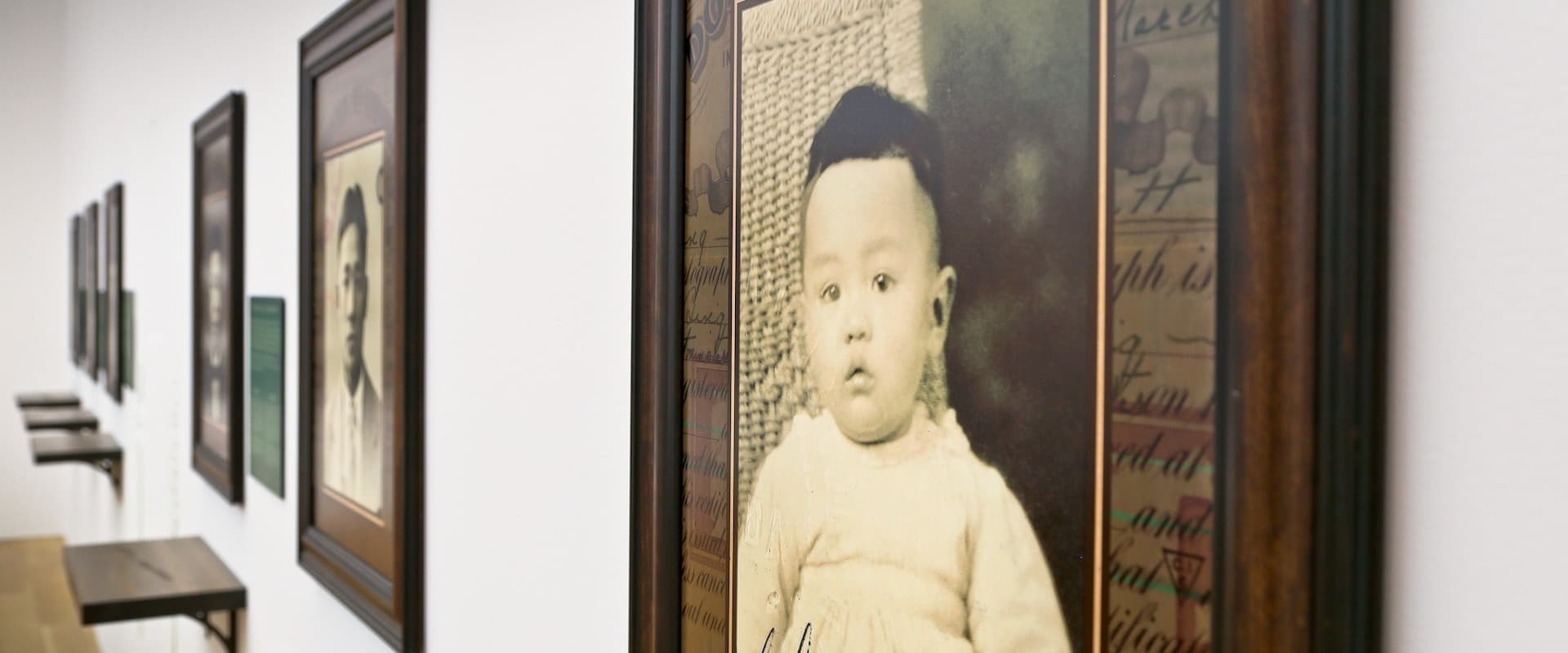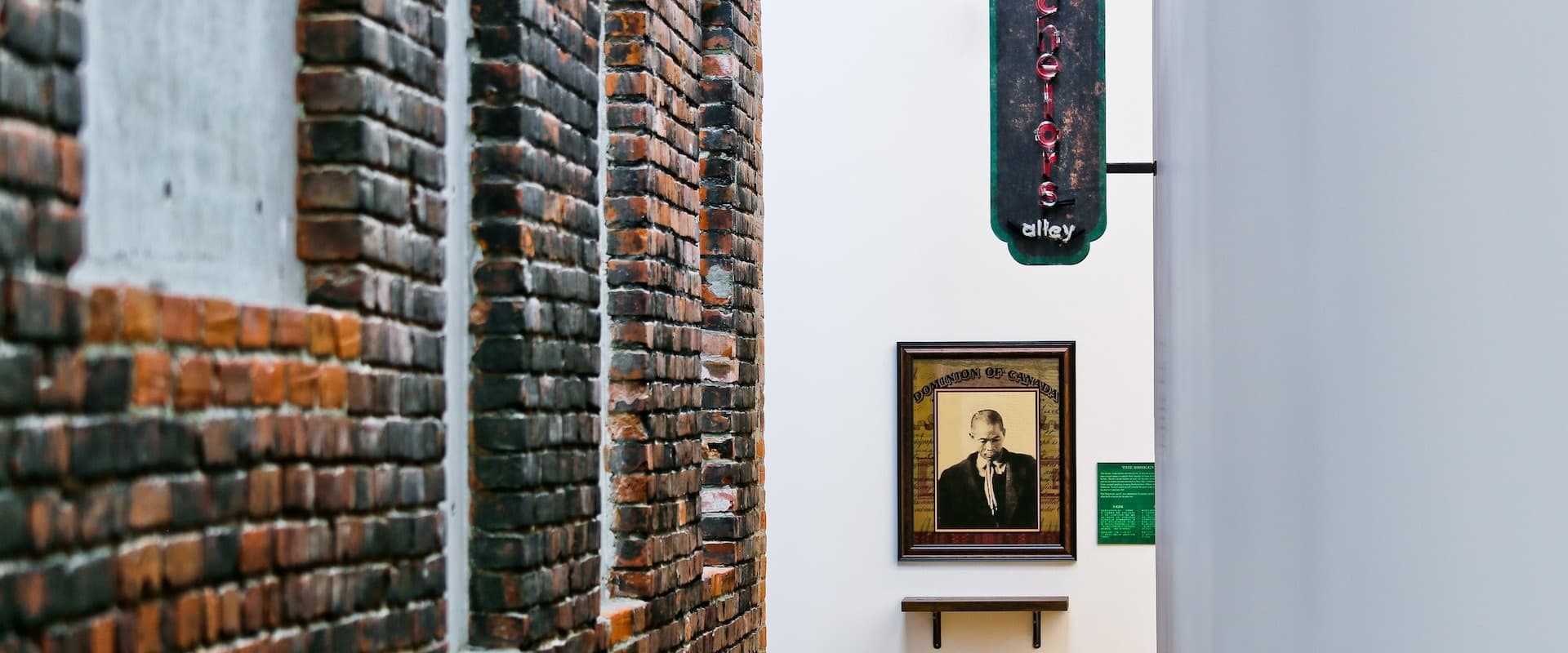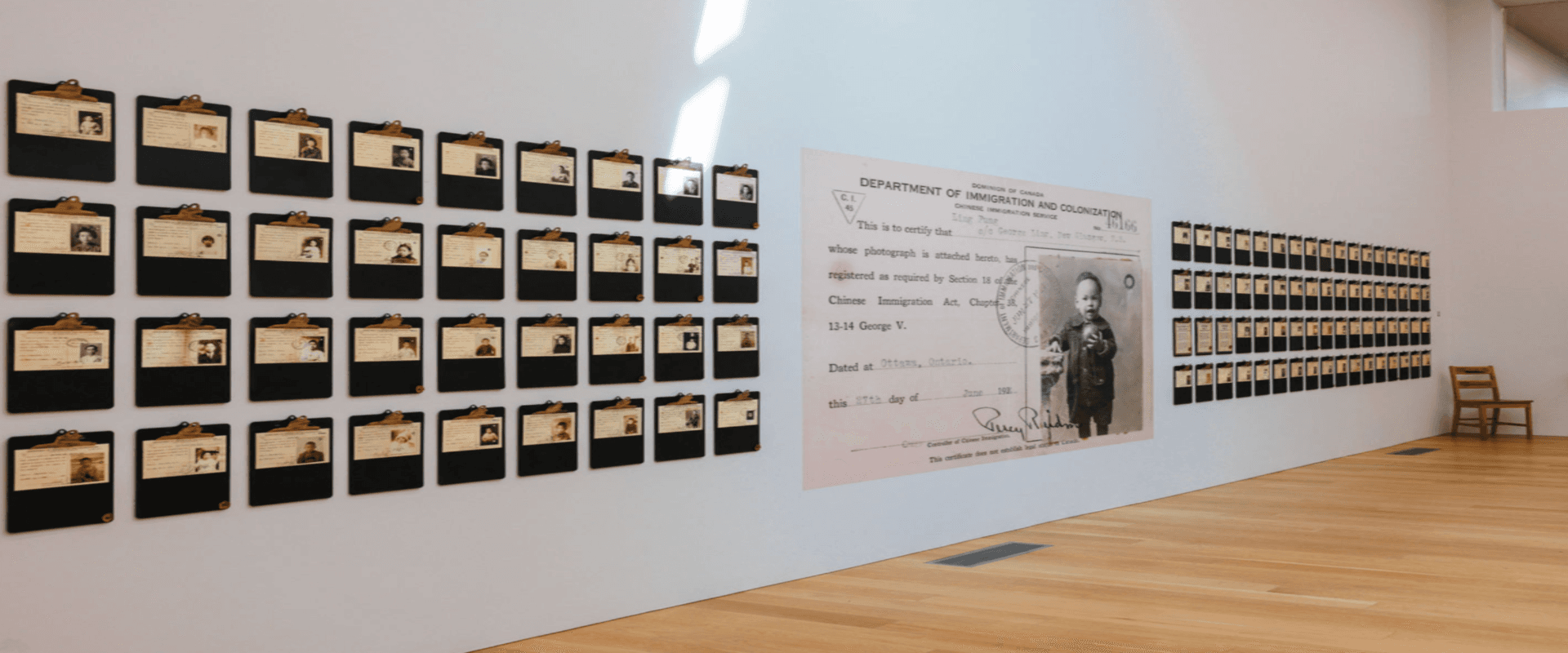 Where is this exhibition?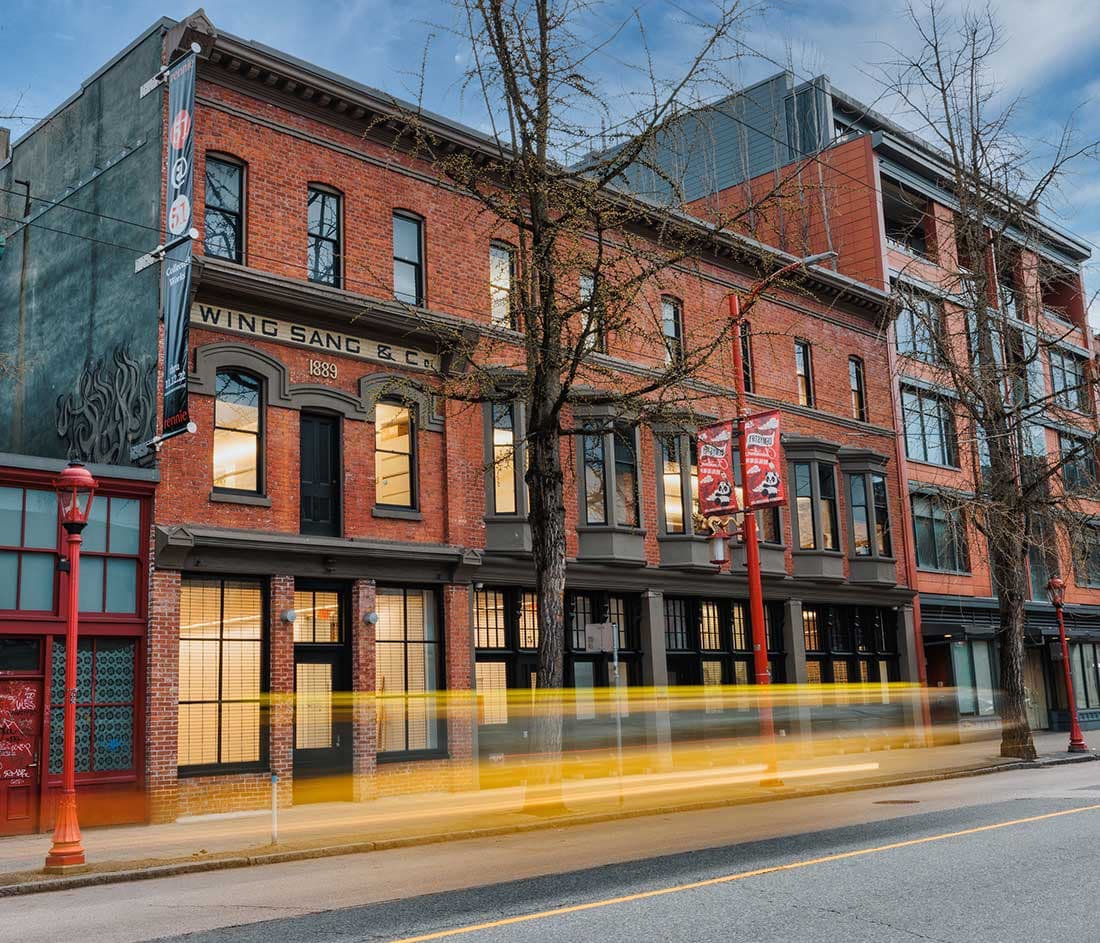 Wing Sang Building, Vancouver's Chinatown
51 E Pender St, Vancouver BC V6A 1S9
The Chinese Canadian Museum is now permanently at home inside the Wing Sang Building. Originally a two-storey structure built in 1889 by merchant Yip Sang, the Wing Sang Building was later expanded in 1901 and 1912, and remains the oldest building in Vancouver's Chinatown.