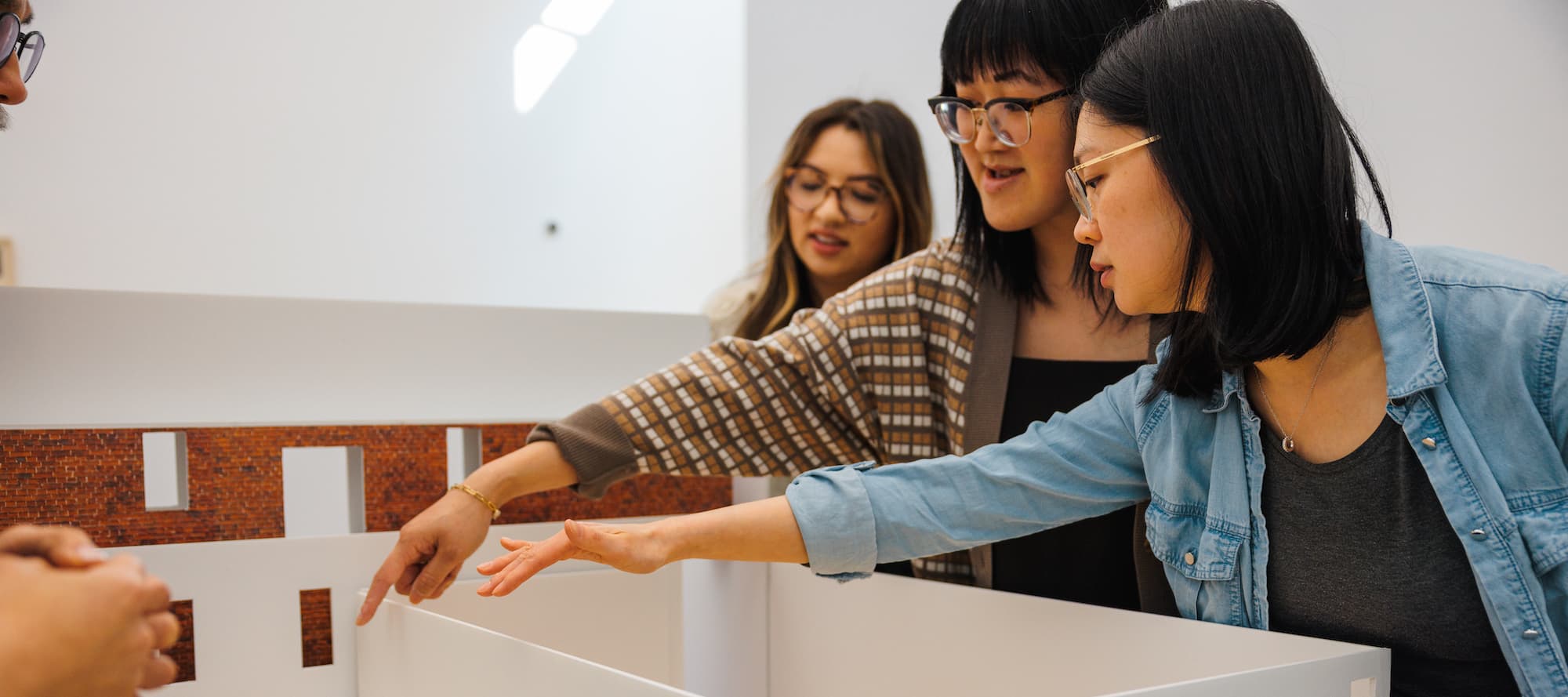 OUR HISTORY
Connecting to the Chinese Canadian story
In 2017, the Province of B.C. announced its commitment to establishing a museum dedicated to celebrating the Chinese Canadian community. A working group consisting of community members and scholars was formed to lead consultations across B.C. to determine this museum's public needs and primary functions.
In 2020, these community consultations resulted in the founding of the Chinese Canadian Museum Society of BC. The aspiration was to build a public museum honouring Chinese Canadians' history, contributions, and heritage. Since its founding, the society has launched temporary exhibitions, secured a permanent museum site, and procured funders and donors to support the development of the Chinese Canadian Museum!
On July 1st, 2023, the Chinese Canadian Museum celebrated its grand opening at the historic Wing Sang building on 51 E. Pender St in Vancouver. In October, the museum was presented the Governor's Award by the National Trust For Canada for its work.
OUR MUSEUM
Inside the historic Wing Sang Building
The Chinese Canadian Museum is now permanently at home inside the Wing Sang Building, with the official public opening on July 1, 2023. Originally built in 1889 by Chinese merchant Yip Sang for his business "Wing Sang Company", the Wing Sang Building is the oldest structure in Vancouver's Chinatown. This heritage building expanded in 1902 and 1912 and housed Yip Sang's growing family including three wives and 23 children. 
"Wing Sang" in Chinese means "everlasting" — expressing an aspirational hope to live and thrive. The building is an embodiment and testament to Yip Sang's experience and lasting legacy. The Chinese Canadian Museum is honoured to be the custodian of this important heritage site.
Learn more about Yip Sang's life and the stories of the Yip family at the Chinese Canadian Museum by visiting the museum.
PEOPLE BEHIND CCM
Meet the Board and Staff
The Chinese Canadian Museum Society of BC is governed by an 18-member board that brings a wide spectrum of knowledge and experience to support the museum's development. 
Under the guidance of the board, our growing staff team manages the museum's operations and collaborations to offer transformative exhibitions and programs to the public.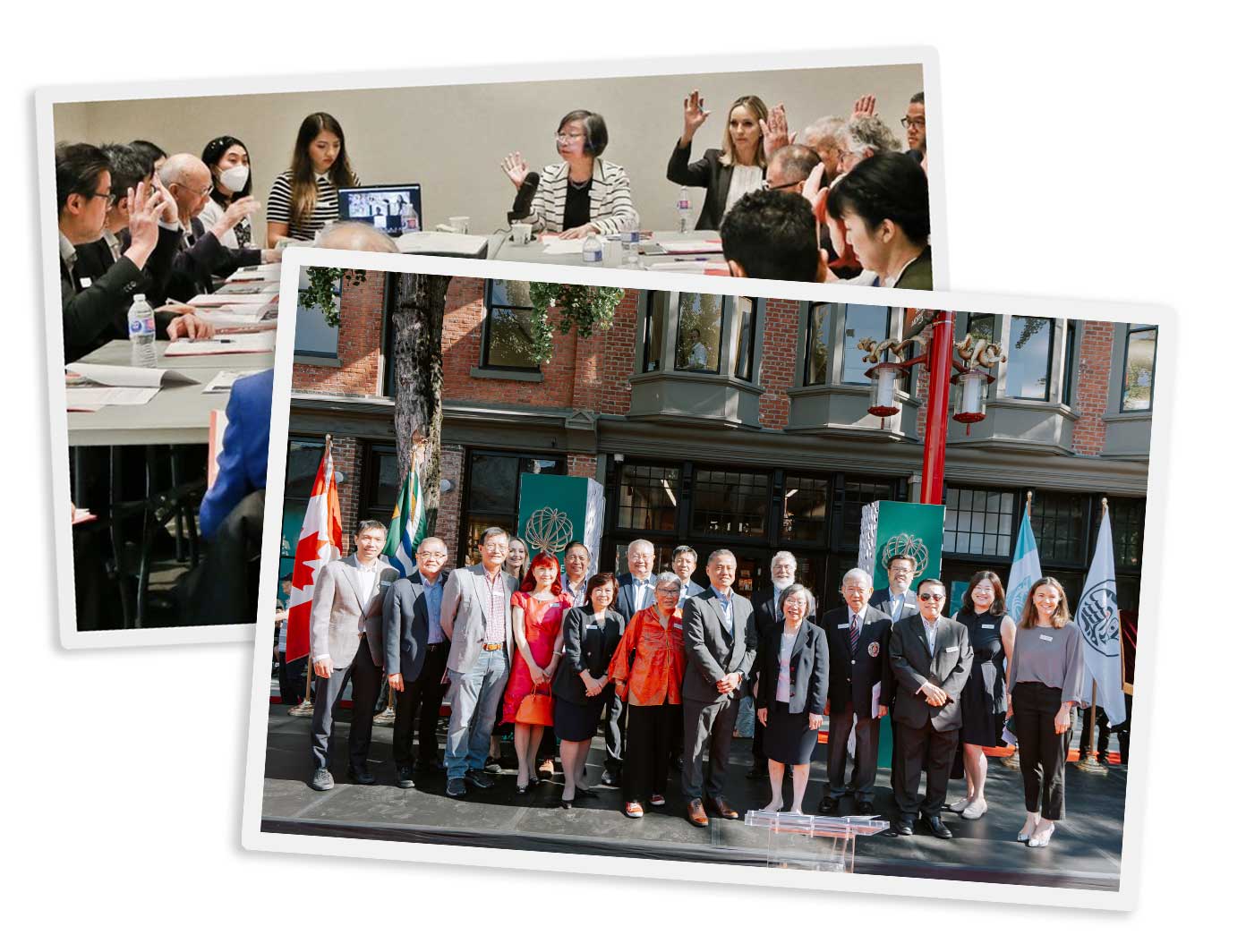 OUR MISSION
Elevate, Enrich, and Engage
Connecting to the Chinese Canadian story, addressing inclusion for all – the Chinese Canadian Museum aspires to provide an invigorating and transformative experience for present and future generations through its exhibitions and programming throughout B.C. and Canada.
CCM will elevate Chinese Canadian voices, enrich our legacy, and engage with diverse communities.
The museum will be a testament to Chinese Canadian experiences, foster respect, inclusion, and collaboration among all communities and across generations.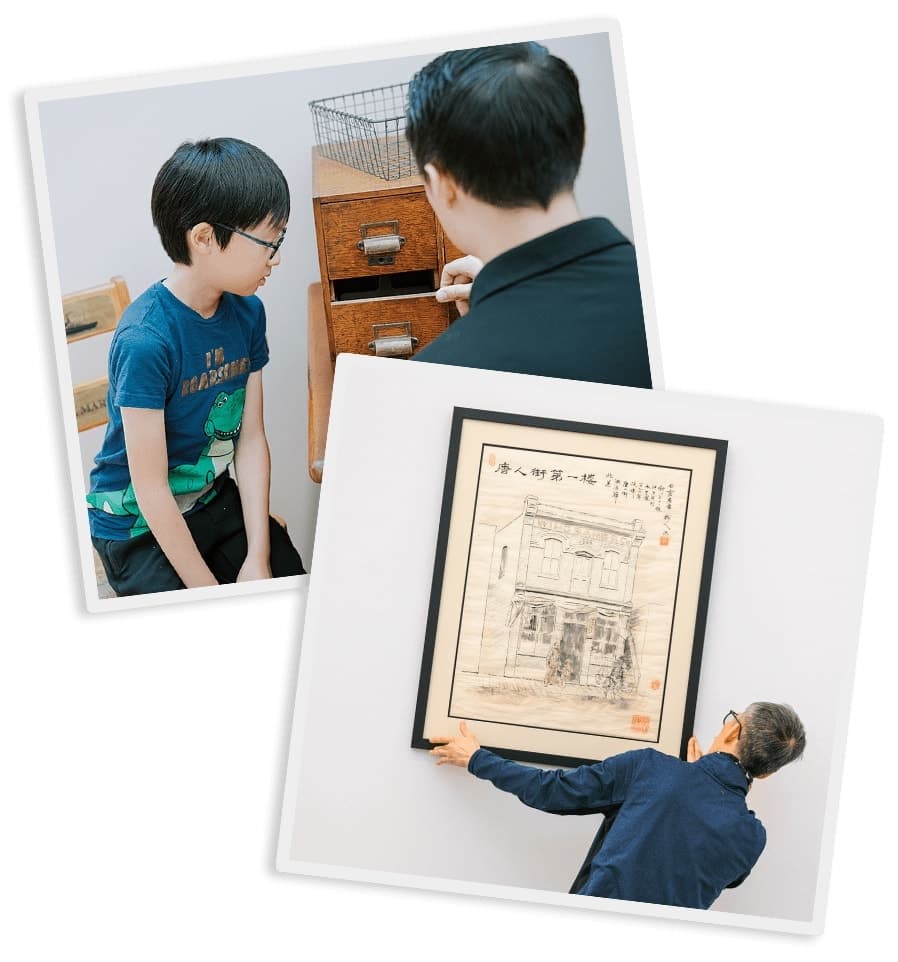 DONATE
Support us in amplifying Chinese Canadian Voices
Be part of the legacy! Your donation today helps the Chinese Canadian Museum bring more impactful exhibitions and programs to the public. Invest into this meaningful work to foster learning, respect, inclusion, and collaboration for now and for the future.